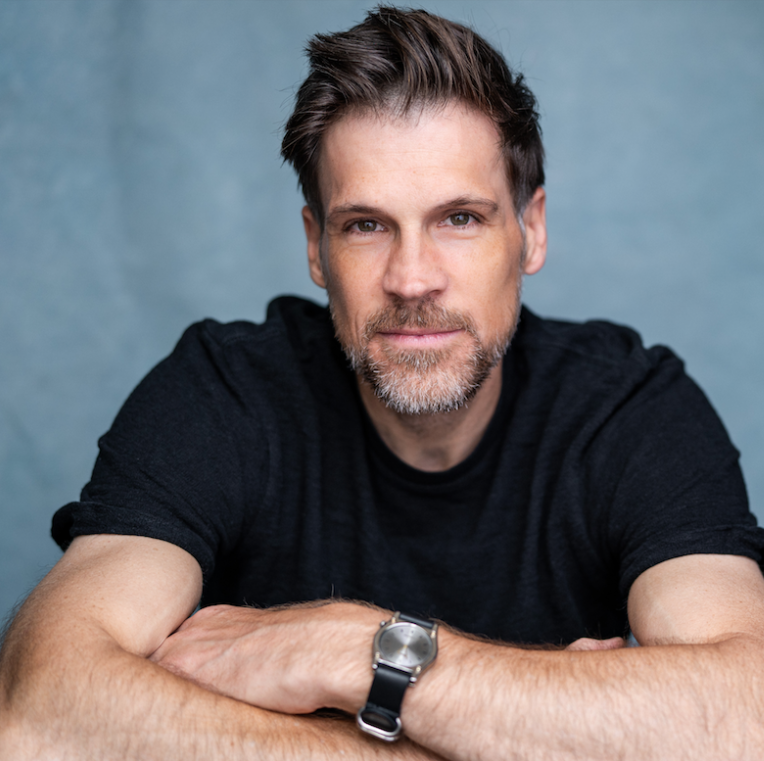 Giles Alderson directed and wrote The Dare for Millennium Films (Hellboy), the award-winning film was distributed by Lionsgate and reached No.3 in the Netflix charts. World of Darknessfor WhiteWolf and Arthur and Merlin: Knights of Camelot for Signature Ent (Final Score) and Picture Perfect (Robin Hood) as well as producing A Serial Killers Guide to Life (all are available to watch on Sky Store/Prime now).
His latest directed live-action feature The Stranger in our Bed, the thriller based on the best-selling novel of the same name starring Samantha Bond (Downton Abbey), Ben Lloyd Hughes (Sanditon) and Emily Berrington (Humans) for Buffalo Dragon Productions has just been released on Showtime in the USA and will be released in the UK in September 2022. His directed the WWII feature film Wolves of War for Signature Entertainment and Picture Perfect starring Ed Westwick (Gossip Girl), Matt Willis (Allies) and Rupert Graves (Sherlock) is available now on Prime, Sky Movies and Hulu.
Giles has recently produced Three Day Millionaire in starring Colm Meany (Con Air), Robbie Gee (Small Axe), James Burrows (This is England), Lauren Foster and Jonas Armstrong (Robin Hood) for Shush Films, which he runs with Jack Spring. The film was released in UK cinemas in November 2022 and is now on Digital platforms
He also produced the dark sci fi feature Repeat starring Charlotte Ritchie (Ghosts), Tom England (Cosmos) and Nina Wadia (Aladin) and the dark found footage horror feature film Followers for Parkhouse Pictures (Anna & the Apocalypse) starring Harry Jarvis (Free Dance) Nina Wadia (Bend it like Beckham) & Loreece Harrison (Black Mirror) both released in Nov 2021
He also makes visual i-dents, Commercials and brand media forming strong relationships with clients and companies alike.
He directed the TV pilot Not For Profit a comedy drama set in Sweden starring Annica Liljeblad (The Square) Bart Edwards (UnREAL) and Hannah Elström (Kingsman) as well as the web-series The Girl Whisperer for Little Rock productions. Produced by Zoe Rocha and starring and co-written by Ralf Little and The Heartless a TV pilot based on the life of The Libertines band
He is currently writing two screenplays and is filming his documentary Food For Thought