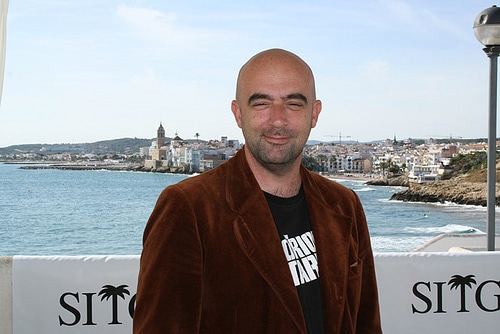 Matthew Wilder grew up in a trailer park in Des Plaines, Illinois, the home of Chicago's O'Hare Airport. He was the first person in his family to go to college, and attended Yale University, where he received a B.A. cum laude in literature. He also received an M.F.A. in directing from the University of California at San Diego. From there, he directed theatre in many of America's most prestigious theatres, from Eugene O'Neill's THE HAIRY APE at La Jolla Playhouse to THE SECRET HISTORY OF THE LOWER EAST SIDE for New York's En Garde Arts. He was twice DramaLogue Magazine's Best Director of the Year and won Best Production of the Year from the Dallas Theatre Critics' Circle.
Moving into film, Wilder wrote for Clive Barker, Oliver Stone, Bryan Singer, Renny Harlin and other luminaries. His first feature, YOUR NAME HERE, won a Special Jury Prize for its star, Bill Pullman–the only such award Pullman has ever received. His second feature, REGARDING THE CASE OF JOAN OF ARC, recently finished post-production. This 2018 riff on the Joan of Arc tale stars TWIN PEAKS' brilliant Nicole LaLiberte. In 2016, Wilder wrote Paul Schrader's DOG EAT DOG, starring Nicolas Cage and Willem Dafoe, which was chosen as the closing night selection of the Quinzaine at Cannes. In 2017 he executive-produced Tim Hunter's LOOKING GLASS, also with Cage.
Among upcoming work: Wilder adapted Fredrik Pohl's visionary sci-fi novel MAN PLUS for producer Lorenzo DiBonaventura, currently out to cast. His screenplay ON THE NATURE OF EARTHQUAKES, set during the fall of ancient Rome, is being shot in Morocco this spring by director Robert Schwentke, starring John Malkovich as the Roman senator Seneca. And Wilder is also adapting, for himself to direct, the classic Roger Corman-produced title THE VELVET VAMPIRE, for Shout Factory. He lives in Los Angeles, California.