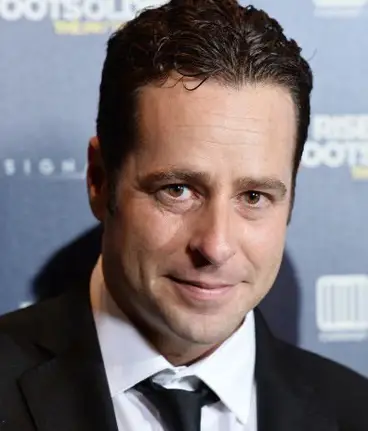 Zackary Adler's THE COURIER, a fast paced action thriller which he co-wrote and directed staring Olga Kurylenco and Gary Oldman was sold worldwide and performed very well on all international VOD platforms. The Courier centers around a black market London motorcycle courier (Kurylenco) who is set up as a patsy for an assassination attempt against a witness by crime lord Ezekial Mannings (Gary Oldman).
Zackary Adler has amassed a fervent cult following in British film's gritty underbelly of crime drama through the record-breaking success of his films Rise of the Krays as well as its sequel The Fall of the Krays – both broke sales records across UK distribution platforms with Rise Of The Krays smashing all records to become the highest selling UK DVD in the five year period. Adler's raw and authentic style within the British gangster film genre has earned him a laudable reputation with audiences around the world. Adler then directed the third installment and prequel to the Rise of the Foot soldier franchise, a smash hit with record-breaking VOD sales by Signature Entertainment in Q4 2017.
In June 2016 Lionsgate released Adler's Casual Encounters which was also released by Signature Entertainment in the UK: An irreverently funny, independent comedy about online dating starring Taran Killam, Brooklyn Decker and David Arquette. This was followed swiftly by Gravitas Ventures' multiplatform October release of his thriller about a series of horrifying murders American Romance, starring John Savage, Daveigh Chase and Nolan Funk. Both more than live up to Adler's early promise and signal him as a talent to watch.
Adler caught the industry's eye from an early age. Interning and working in production companies from the age of 15, his early influences were David Fincher, Charlie Chaplin and Francis Ford Coppola. After graduating from Bard College and moving to New York where he began directing music videos, he secured employment at Akiva Goldsman's Warner Bros based production company Weed Road Pictures where he wrote and directed his first short film The Cookie Story. It premiered at the Los Angeles Film Festival and won Best Comedic Short Award at Film Fest New Haven where it was also picked up for distribution and broadcast on HBO.
Adler went on to write and direct another short film, Something In Between, starring Keram Malicki-Sanchez, April Grace and Brittany Murphy which screened in competition as an official selection of the Sundance Film Festival.
His debut feature film, I'm Reed Fish, starring Jay Baruchel, Alexis Bledel, Schuyler Fisk and an extraordinary ensemble cast was picked up by ContentFilm International during its opening night at Tribeca Film Festival. It was released in the US by Red Envelope and Screen Media theatrically. His second feature film Familiar Strangers, a bright and laugh out loud comedy about life and family, stars Shawn Hatosy, DJ Qualls, Nikki Reed and a stellar ensemble cast. Adler Executive Produced 2018 football thriller, Final Score, starring Pierce Brosnan and Dave Bautista, Alexandra Dinu and Julian Cheung.